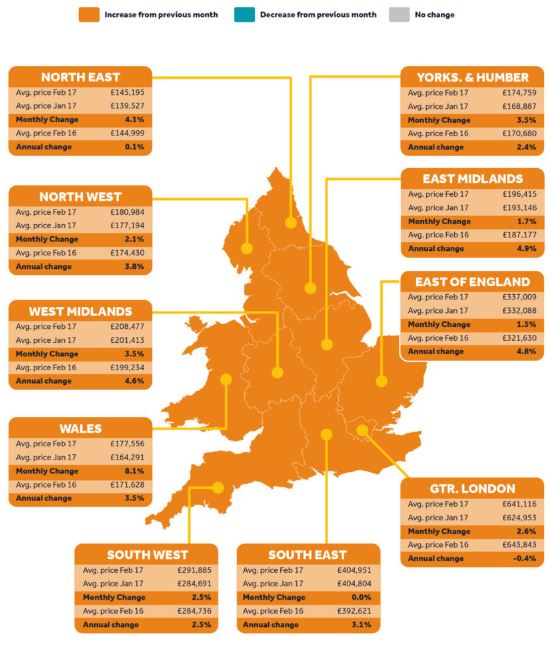 Rightmove have released their most recent property price report and it makes rather interesting reading.  The first thing that is noticed, is that prices in every single location in the UK have increased over the last month.  This is quite an impressive feat and not something we see all of the time.  The great thing for the East of England is that our prices have increased by 1.5% over the last month meaning that the average home is priced at £337,000 which is approximately £16,000 more that it was this time last year.
Our average house price in the East of England is still more than double of those in the north-east but likewise nearly half of Greater London!
If you would like to talk about moving home then just give us a call on 01603 673322.