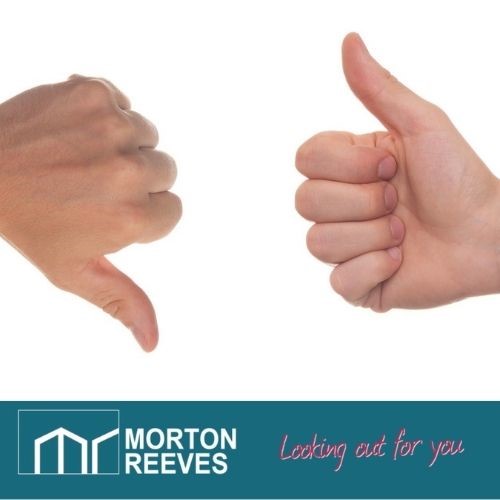 What is good estate agency?
For me, coming from a background predominantly in independent agency, the term "good estate agency" would relate to giving the best advise in the given circumstances.
Let me give you some examples.
Solicitors
Some estate agents will recommend a firm of solicitors because they get a substantial referral fee!  This might not sound too bad, but when "said agent" is taking a few hundred pounds from each client and then pushing them onto a company that does not proactively manage their pipeline and client base, it shows a different picture.  I would argue, that's more about the agent making profit rather than helping their client!
More sales fall through after the point of survey because of delays than for any other reason.  If your solicitor is not regularly reviewing your file, then how could you expect it to move to exchange in a timely manner?
We only recommend to local independent solicitors and we never ask for a referral fee for doing so.  It goes completely against the concept of recommending a firm that we can trust and rely on to provide the best service to our clients… which is what a recommendation is all about… as far as we're concerned!  We only recommend to companies that we have, or would be happy to use ourselves.  Surely that should be the benchmark of any recommendation?
Potential problems
Likewise "good estate agency" is all about understanding the market and the properties in it, so that we can highlight potential problem points before they happen.  For instance with any leasehold property we always have details of any ground rent, service charge and general terms/length of the lease before we go to market.
Similarly we check that properties are registered with land registry and have the title document and plan on file, its surprising how many properties are not registered or have an error that needs to be addressed prior to exchange!
If you would like to talk about how we can protect you from your potential issues then please give us a call.