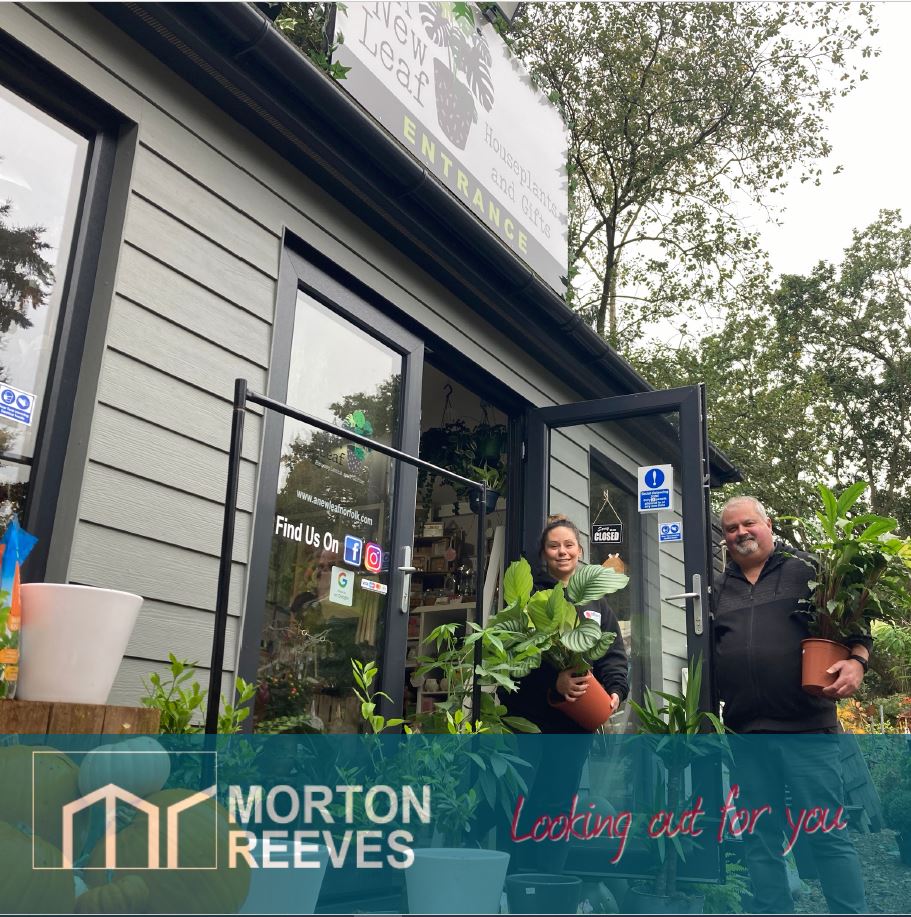 We are fast approaching the winter months and, inevitably Christmas, but as with all of us, I have one eye on the future.
With this in mind, we are excited to say we are collaborating with a local Thorpe business, the Thorpe Plant Centre, and A New Leaf House Plants and Gifts, a new branch! of their empire, who are located on Plumstead Road East in Thorpe St Andrew.
The reason we are collaborating is that Homes & Gardens work hand in hand and we would like to offer our mutual clientele the option of getting a head start with their garden for next year.
As such, we have devised a prize draw where one lucky customer will win vouchers to the value of £100 to be spent at one or both of these businesses.
Thorpe Plant Centre have been running for some 30 years and New Leaf are a new entity and we, as a firm, Morton Reeves Estate Agents, have been running for 8 years in total now, so there is a huge amount of experience for you to benefit from when questions are asked amongst us.
Over my career of some 25 years in property, it has become very clear that gardens are an especially important part of property sales and the way homes are presented internally with flowers and plants, has a huge impact on how the public receive them.
So with this in mind, we would like to offer one of our clients a new start in the new year with this contribution towards having a new garden design.
If you would like to have further information on how gardens can impact the sale of property, then we will be pleased to assist.
Likewise, if you would like to join the competition, then please pop down to Thorpe Plant Centre on Plumstead Road East and do not forget to leave your comment on our social media pages, telling us your favourite plant to be entered into the draw on the 5th January 2021
www.mortonreeves.co.uk 01603 432000