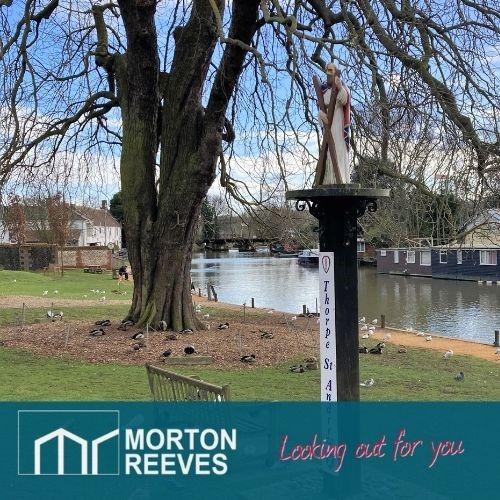 Property for sale in Thorpe St Andrew.
So why is property for sale in Thorpe St Andrew so popular?
As a Thorpe St Andrew resident for 18 years, local business owner and town councillor in Thorpe St Andrew I personally think it comes down to our community.
Obviously we cant ignore the amazing amenities and facilities we have near by, schools, shops, the river and ancient woodland!
We have excellent restaurants, supermarkets, a business park and mainstream gym and swimming pool.  We have brilliant access to the NDR and the A47 leading to the A11.
Plus you can walk or cycle to the city of Norwich if you are so inclined.
Prices here have been strong for as long as I can remember and we have even been put forward as one of the top 10 places to live by the Sunday Times!
But as I mentioned earlier its the community feel that i think really shows through!  Walking down the street in my local area, you might get a nod or a hello from a complete stranger!!
We also have lots of local events from car boot sales and garage sales, to the enormous Fireworks display attracting some eight thousand in 2021 which I help to arrange each year, not forgetting our Christmas event which attracts thousands more people.
Then of course you have the sporting activities too!! Football, Cricket, Badminton, Bowls and the list goes on.
If  you would like to talk about moving hear then please give us a call.