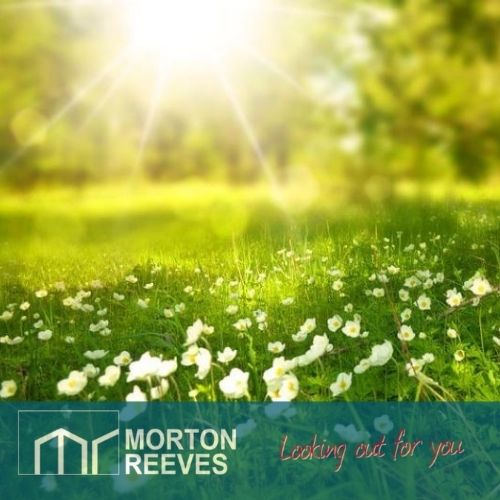 Summer property update
The summer months are undoubtedly the best time of year to sell, with the birds singing and the trees in full leaf, gardens packed with colourful flowers and things looking their absolute best, always generates a recipe for positive attitudes and making big decisions… like moving!
This year is no exception and we are experiencing excellent levels of interest on properties coming to market.  We are finding that enquiries are coming very quickly with viewings, then offers follow soon after.
Properties are selling much quicker these days due to a lack of stock, not to mention that new build development is going to be significantly reduced locally due to the new concerns with sulphates reaching the water course.  Meaning that many of the second hand properties available will be in even more demand, with a growing audience of potential purchasers.
We have experienced a flurry of interest rate increases recently  and with energy costs and inflation at higher levels than we have seen in many years, there are some concerns from purchasers with the ongoing cost of living.  But the reality is… is that most people want to buy their own property and staying on the rental ladder is similar to throwing money down the drain in the long term.
There are some more bank holidays coming up and buyers often start their search over a longer weekend so if your thinking of selling?  Now might be the time to ask any questions that you have.
We expect this summer to be as buoyant as usual, but coming into the autumn months it would not surprise me if there is a period of consolidation and things settle down.
If you would like to talk to us about how any of these factors affect you potential move please give us a call on 01603 432000 and we will be delighted to help.