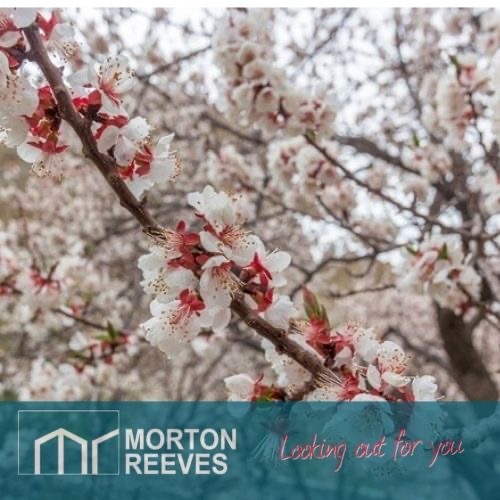 Spring is well and truly here and over the last few weeks I have enjoyed seeing the trees in blossom, as a gentle reminder that summer is on the way!
As we creep out of this pandemic, it appears the question on everyone's lips is, what is the new normal going to be for the next few years?
A good way to approach that question is to look at the number of mortgage applications that are being made, because this shows us people's intention to move. Looking back at the figures early this decade, the number of mortgage applications has very much been level since around 2014, after the original Brexit vote, remaining in a tight range right through to the end of 2020 where the Covid crisis hit. Since then, the number of mortgage applications dropped to practically zero and has now rocketed to a 25% increase on the previous average range. However, the figures do now seem to be dropping and I suspect will re-stabilise around the same level, indicating that now the initial surge of people wanting to move who were restricted by the full lockdown have had an opportunity to do so.
95% mortgages are back and more and more lenders are offering these deals, so I see this as another potential growth year.
As an estate agent, I am more than happy that people want to move, as this is obviously our livelihood! but I must say, my prediction will be that lots of the people who are currently working from home, after spending another year or so of doing this, may want to move back to the work environment!  I am already hearing murmurs from people indicating they feel they work much longer hours at home, than they would at an office building.
I will not say I told you so, but you did hear it here first!
If you have any questions or queries about the property market, we will be pleased to help.