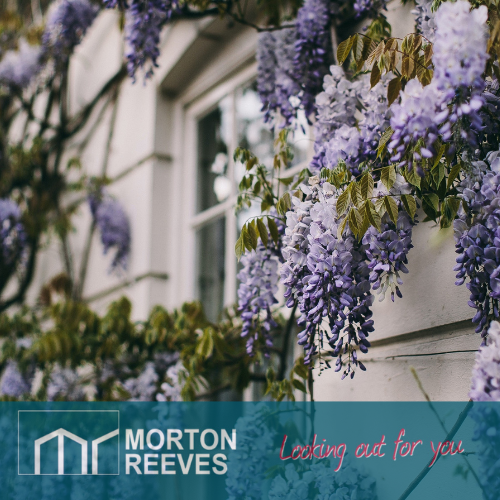 The Norwich Property Market
The first signs of wisteria budding and a few sunny days with clear blue skies prove to us that spring of 2022 is distinctly on the way!
So… what should you expect from this year with the norwich property market?
I think it's safe to say that there are most definitely things that you will take into consideration before you make your next move.
The first of which he is likely to be interest rates, which have started to rise.  I must remind you that a three-quarter point rise in interest rates is by no means as high as the ludicrous 18 and 19% rates we saw back in the late 80s but for those of you that are not used to increases this will certainly catch your eye.
Another big factor will be utility prices.  We are all being told that these costs will significantly increase, as well as fuel costs, which we must take into consideration with travelling to work and ferrying the family around et cetera,  as well as the increase to inflation and your general shopping bill!
When you stack up all the potential price increases it can seem a little daunting! but if you take a step back and consider the fact that your outgoings will increase by X per year, this allows you to budget sensibly and still make that move which is essential to your life, like changing home for work or that you have a new baby on the way or perhaps can't manage the stairs anymore!
The market is strong.  Moving towards Easter which is notoriously the starting point for the property market each year, we have numerous properties coming to market and those that have already launched have seen a good response online, good viewing levels and we have sold properties with multiple offers already this year.
I must admit I don't anticipate the market will be quite as buoyant as it was last year with the 10% rise in prices we experienced.  I rather hope for a more sedate 2 to 3% rise and a period of consolidation which will settle the market place and make it a more navigable experience for everyone!
If you would like to talk about how we can help you move or how these costs may impact on your life then please do give us a call on (01603) 432000.