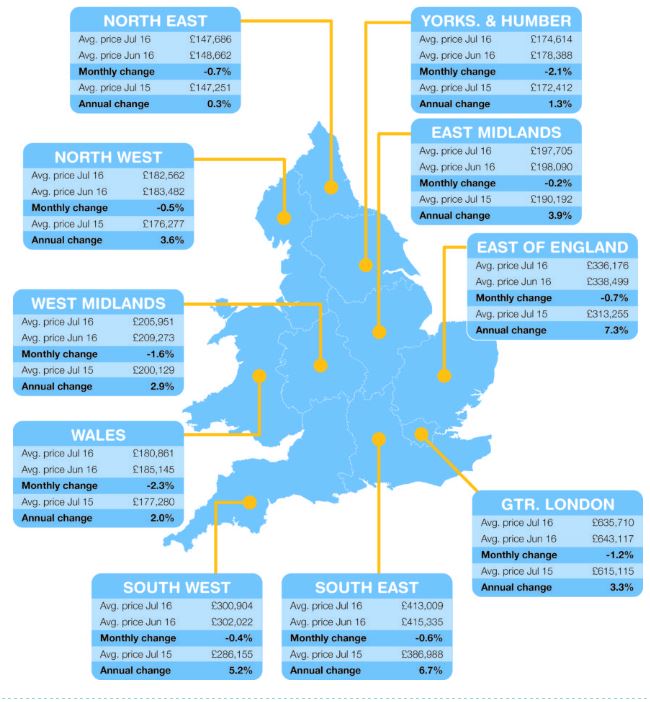 According to the newly released Rightmove monthly statistics, East of England is still the most successful district within the UK for Price growth in 2016.  The annual change so far this year has been an increase of 7.3% showing an average price with the East Anglia area of £336,000
It is worth taking into consideration that the East of England (see picture) area does take include some more expensive property in North Norfolk as well as Cambridge and the northern suburbs of London.
The least successful annual change this year is in the North East where prices have only increased by 0.3%.
With the Brexit behind us and the summer months of peak selling time ahead it will be interesting to see how prices progress.
If you would like to know more about prices in your area, please get in contact.